Santa Kickball (2017) Kickball · Co-Ed Social
Accepting Team Players Only
MonTueWedThuFriSatSun 11:00am to 5:00pm
Team Fees

Early Bird

29.0

per player + 1.99 Processing Fee

Regular

39.0

per player + 1.99 Processing Fee
Free Agent Fees

Early Bird

29.0

+ 1.99 Processing Fee

Regular

39.0

+ 1.99 Processing Fee

Day: Saturday, December 2nd
Game Times: 11:00am-5:00pm
LOCATION

SPONSOR BAR

Bonvegna Turf Field
3201 Toone St.
Baltimore, MD 21224

Silks
2641 Hudson St.
Baltimore, MD 21224
***FREE BEER 2PM - 6PM****







COMPLETE TEAM
13+ PLAYERS

SMALL GROUP
2-12 PLAYERS

SOLO/FREE AGENT
1 PLAYER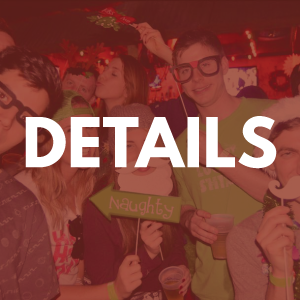 BASIC DETAILS
-Every team will have 2 games guaranteed! No bracket, everyone is playing to have fun and spend time with friends!

-Teams must have a minimum of 13 players (at least 3 females), but we suggest 15-20

-6 Inning Games 11 in the Field (Max 7 Men)

-Live DJ, Christmas music & shirts at the field!

See Volo City Kickball Rules


WEATHER POLICY


In the event that we are unable to play due to inclement weather, refunds will be issued for the event.

SOCIAL MEDIA
Be sure to follow us on Facebook, Twitter & Instagram for event announcements and to see all the fun while playing Santa Kickball!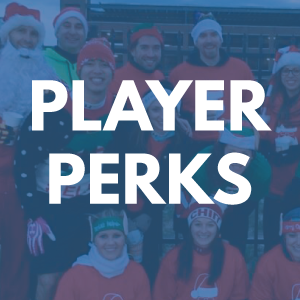 FREE BEER PARTY!


Yes, you read that correctly! After your games head over to Silks (2641 Hudson St. Baltimore, MD 21224) for FREE BEER from 2pm-6pm!



HOLIDAY THEMED PRIZES


We will have costume contests for Teams & Individuals! Your hosts will pick the best dressed team & individual costumes and winners will be announced at Silks after all kickball games are complete!



EQUIPMENT & REFS


We provide refs, all the game equipment & the tunes so all you need to do is show up ready to play in your holiday outfits!

KICKIN' IT WITH SANTA T-SHIRT
Each kickballer will receive a special Kickin' it with Santa t-shirt!

TOY DRIVE
Bring a new, unwrapped toy to donate to the Kamryn Lambert Foundation and be entered to win the Pit of Cheer!
Pit of Cheer includes: fire pit, logs, blankets, S'mores ingredients, & alcoholic beverages.

A portion of proceeds from this event will support the Volo City Kids Foundation!
Free Youth Sports Leagues + Free Food = Happy Kids! Learn More








COMPLETE TEAM
13+ PLAYERS

SMALL GROUP
2-12 PLAYERS

SOLO/FREE AGENT
1 PLAYER




One person will create a team and register with the "Team/Small Group" option.
The captain will have the option to either pay for the entire team or have each player pay individually.
The remaining players will register for and join the team that the captain established.
The captain will be responsible for setting the group name, number of players on the team and picking a team shirt color.
If a team signs up and does not reach the full number of players we will add and merge players to form a full team.

One person will create a team and register with the "Team/Small Group" option (don't worry it's just labeled the same thing).
That person will then set the expected number of players they are planning on having join them in their group.
Once the group has been created the remaining group members will join the group as team players.
When registration closes the league will merge small groups and free agents together to form a full team.

Want to play but don't have anyone else willing to join? That's no problem, you are going to have a great time.
Register as a free agent and the league will place you with a small group and/or other free agents to form a full team after the registration closes.
Questions? Contact us at baltimore@volocity.org